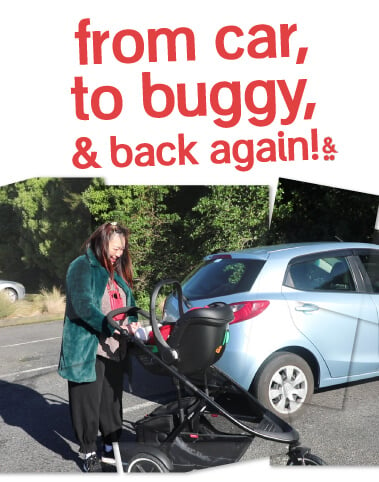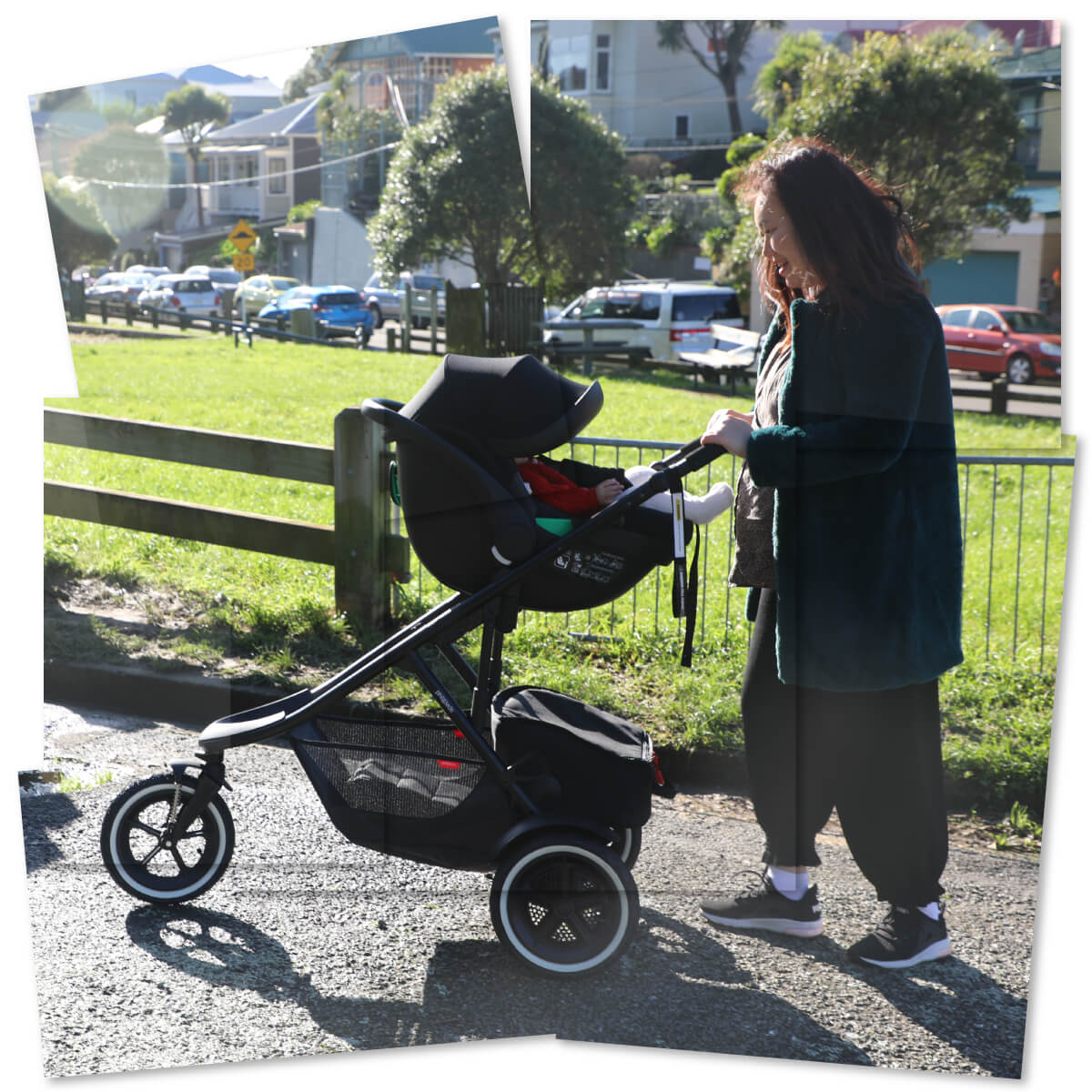 what the heck is a travel system?
A travel system is an infant car seat and a buggy that attach to each other using a car seat adaptor.
Buggy + car seat + adaptor = travel system! (simple, right?!)
It gives you the ability to move bub from car to buggy, and back again in seconds - for mega convenience during those early months.
With the right adaptor, our alpha™ infant car seat is compatible across the entire phil&teds buggy range, so you can achieve a travel system with any model you choose!
why do you need one?
Now that you get what a travel system is, you're probably still wondering whether or not you need one huh?
A phil&teds travel system solves a real parenting challenge; mobility with a bub while keeping 'em happy, & keeping parents sane too! We go above & beyond mandatory safety testings, so you can enjoy every moment to the fullest.
Wanna make getting out&about with your new addition as easy as possible without disturbing them too much?
Do you wanna enjoy parent facing strollin' from day one?
Wanna make school pick-ups & drop-offs fuss-free with a newborn?
If the answer is YES! then a travel system will help you keep your sanity & allow you to explore further together, peacefully!
need a lil' more convincing?
A phil&teds travel system solves a real parenting challenge; mobility with a bub while keeping 'em happy, & keeping parents sane too! We go above & beyond mandatory safety testings, so you can enjoy every moment to the fullest.Check out what travel system will fit your buggy on our adaptor matrix: